Sunday, May 09, 2010
JAR SESSION 11 - "Explaining LIMBO"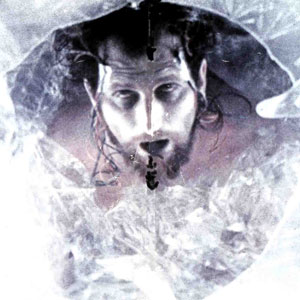 Andy Cooke presents a collection of tracks hanging in a suspended animation, a kind of activity schedule for purgatory. More or less pagan, but all virtuous, some of these cuts are noisy, some are contemplative - some will survive for minutes, others might keep well for centuries. The plan is to replace all the organic elements with synthetic hardware in preparation for a cybernetic crisis free future, probably without a banking system.
PODCAST HERE
I'm So Depressed - Abner Jay
Six Feet (from my baby) - Zola Jesus
Max Ernst - Mission of Burma
First World of Bronze - Cromagnon
Things to Do (I've Tried) - David Byrne
I Know - Need New Body
Shawnee Tribe - Link Wray
Wheels Turning - Durutti Column
Boat Woman Song - Holger Czukay
The Other Four - Flying Wagon / Warmth Ferry
The Talking Horse - The Melvins
Death is Forming - Jay Reatard
Happy Time - Daniel Johnston
Pale Gallery - Amon Düül II
Tonight - Iggy Pop
---
Earlier News
July 27th (Thu)
at SuperDeluxe,
B1F 3.1.25 Nishi Azabu, Minato-ku, Tokyo 106-0031, Japan
T: 03.5412.0515 | F: 03.5412.0516
20:00 >> | 1000 yen
Screening video from LIVE 2.9.05 The Church of St.Giles. London: The
Rebel / Skill 7 Stamina 12 / Socrates That Practices Music.
& DJ Scotch Egg LIVE 12.5.05 Bethnal Green Working Men's Club.
also selling T-Shirts, records, CD's + playing tracks from new albums.
As part of Tokyo Ikebukuro International Art Festival 2006
_________________
REMOVE CELEBRITY CENTRE
A JUNIOR ASPIRIN COMPILATION
ASP008
featuring...

The Rebel
Charlottefield
DJ Scotch Egg
Imitation Electric Piano
Jack Too Jack
Blodfet & DJ Lonely
Extra Action Marching Band
Feminists
Emily Wardill
Same Things
Skill 7 Stamina 12
Socrates that Practices Music
This
Sue Tompkins
To be released 2nd October 2006
for more info email us at info@junioraspirin.com
__________________
New album by SKILL 7 STAMINA 1
2
'Skill 7 Stamina Dead'
Recorded by Thomas House (Charlottefield). Limited vinyl only.
"This is kinetic art punk at its finest...Genius." Everett True, Plan B.
To be released 30th October 2006
__________________
**SKILL 7 STAMINA 12 LIVE AT THE WHITECHAPEL ART GALLERY**
SATURDAY JUNE 2006
** SKILL 7 STAMINA 12 - LIVE IN LOS ANGELES **
** SATURDAY 11TH FEBRUARY 2006**
SKILL 7 STAMINA 12 play live at
The Mountain
473 Gin Ling Way
Los Angeles, CA
USA
__________________
** SKILL 7 STAMINA 12 - LIVE IN VILNIUS **
** FRIDAY 23 September 2005**
Skill 7 Stamina 12 + DJ Jimio Lopezo (Detroit) post-pank-disko-no-disko set
Connect club, Vokieciu street 2
(In the basement of the Contemporary Art Centre)
Onstage at 21.00h
__________________
2 NEW RELEASES 18th July 2005:
ASP006 - "PRAWNS" by THE REBEL
Limited edition vinyl LP
ASP007 - SKILL 7 STAMINA 12 & SOCRATES THAT PRACTICES MUSIC
Limited edition vinyl 12"
__________________
To celebrate the release of "Prawns" by the Rebel, and SKILL 7 STAMINA 12 / SOCRATES THAT PRACTICES MUSIC Split 12"
THE REBEL, SKILL 7 STAMINA 12 AND SOCRATES THAT PRACTICES MUSIC
FRIDAY 2ND SEPTEMBER 2005
The Church of St Giles, 60 St Giles High Street
London WC2H 8LG
Doors 8.30pm
£4
Special church venue.